Naturopathy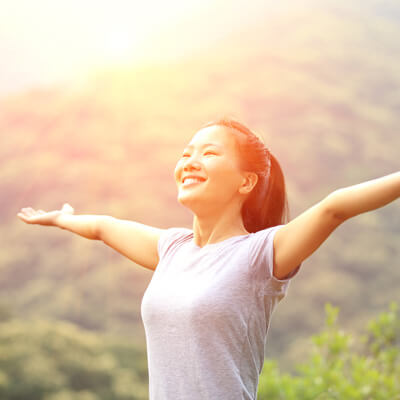 Are you seeking to make lasting changes in your health? Perhaps you'd like more energy or want to improve your nutrition. Whatever your health goals, our naturopathic care may help you achieve them. Naturopathy is different from conventional medicine in that it seeks to promote health and prevent disease versus just suppressing a symptom through medication.
Who Can Benefit?
Anyone looking to make lasting changes in their health can benefit from naturopathy. For optimal results, patients should be motivated and willing to become an active participant in their health journey. Dr. Allison Moses, our naturopathic doctor, will provide guidance and direction to support you and your goals.
Conditions We Can See
Here are some of the many conditions for which patients seek naturopathic care:
ADHD
Anxiety
Brain fog
Chronic pain
Constipation
Depression
Eczema
Fertility challenges
Fibromyalgia
Hormonal concerns & women's health
Irritable bowel syndrome
Menstrual irregularities
What to Expect
Before you come in for your first appointment, we will email you an intake form to complete. You'll be asked about your health history, concerns, goals, etc. Next, you'll meet with Dr. Allison for a one hour initial consult. "I want to give each patient the floor to describe where they are and where they want to go," she said.
She'll get to know you and your health concerns and will ask directed questions to address things like digestion, mood, stress levels, sleep, etc.
The last part of the visit focuses on treatment recommendations. "I want us both to understand the how and the why of these recommendations," said Dr. Allison. She also will ensure that the recommendations can realistically be implemented.
Services Offered
Naturopathy services available at Century Park Pain and Health Clinic included the following:
Food is the true foundation of our health. Not just what we are eating, but how and why. The focus of nutritional counselling is to promote a healthy relationship with food and ensuring optimal nutrient intake.
This form of Traditional Chinese Medicine can be used to address a myriad of conditions. Rest assured that the needles used are ultrathin.
We often spend a lot of time discussing sleep hygiene, meal hygiene, movement and mindfulness. Holistic counselling can help address negative beliefs or repetitive narratives.
Herbal medicine can be used to encourage the body in various directions. Plants can be extracted in various forms such as tinctures (alcohol extract), teas or decoctions (water extract) or glycerites (glycerine extract- pleasant tasting and commonly used for children). Herbal medicine can be especially powerful to combat stress, digestive concerns, hormonal imbalances, sleep difficulties and poor energy.
Targeted supplementation is often used while we establish foundational pillars of health: diet, movement, sleep and stress management. Supplements will be targeted towards your specific goals, concerns and labs.
FAQ
How much does the initial appointment cost?
The full cost for a 60-minute initial visit costs $160. Dr Allison practices on an affordable care model, meaning there is always a discussion with patients around cost. This means an open offer every time in terms of visit cost.
Does insurance cover naturopathy?
Naturopathic medicine is often covered by extended insurance plans. Contact your insurance provider and review your coverage plan to find out how much coverage you have available. We are committed to an affordable care model so that we can provide service at a price that's financially feasible for our patients.
How do naturopathy and chiropractic care complement each other?
It's ideal to be following naturopathic lifestyle habits in between chiropractic visits to maintain optimal benefit.
Book an Appointment
Contact our Southwest Edmonton practice today to schedule an appointment for naturopathy!

Naturopathy Southwest Edmonton AB | (780) 628-7219