Physiotherapy in Southwest Edmonton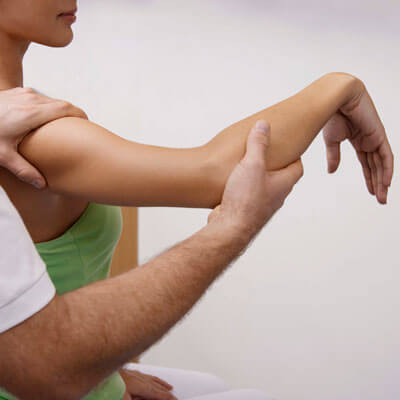 The team at Century Park Pain and Health Clinic offers multi-faceted care to help you regain your health. Physiotherapy is available in-house to treat dysfunction, injury and disease in the muscular, nervous or skeletal systems.
With a variety of treatment approaches available, our physiotherapist may prescribe a combination of these options in your program of care. They may include
Shockwave Therapy
Exercise therapy
Manual therapy
Therapeutic ultrasound
Electrical muscle stimulation
Low-level laser therapy
The Difference Between Physiotherapy and Chiropractic
Many people aren't sure what chiropractic does and what physiotherapy is for. While there is certainly some overlap between the two, there are also marked differences. Both can address injury, dysfunction and disease in the neuro-musculoskeletal system. Chiropractic does so with manual therapy techniques, while physiotherapy uses modalities and exercise therapy.
Physiotherapists tend to focus on rehabilitating injuries more than chiropractors. You may find the greatest benefit by having both chiropractic and physiotherapy. Patients who have experienced trauma such as a motor vehicle accident might start with chiropractic to relieve their acute pain, then introduce physiotherapy, later on, to help them strengthen weakened areas and regain their full function.
Getting Started With Physiotherapy
Before you meet with our physiotherapist, you'll fill out some paperwork. Then you'll have a full consultation and examination. From this process, our physiotherapist can determine which course of treatment is best for you. You'll discuss the expected outcomes, any side effects and all costs involved, then begin treatment.
BOOK NOW »

Physiotherapy Ermineskin, Southwest Edmonton AB | (780) 628-7219