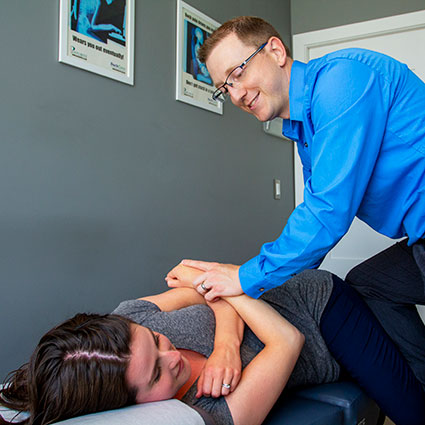 Chiropractic Care
At Century Park Pain and Health Clinic, chiropractic is one of our natural health solutions. It's a hands-on application of therapy to relieve neuro-musculoskeletal conditions or dysfunction while optimizing your body's function.
To restore your health, our chiropractors make specific adjustments to your spine and the joints of the body. Primarily, Diversified Technique is the method we use to do so. This technique takes the best combined from all other systems so they can be applied in a personalized manner. Taking a tailored approach means you'll get precisely what your body needs to get better efficiently.
Conditions Commonly Seen
You may be surprised at the broad range of conditions that we have addressed using chiropractic. There are many concerns and ailments we see, such as
Back pain
Elbow pain
Feet pain
Hand pain
Headaches
Hip pain
Jaw pain
Knee pain
Neck pain
Pediatrics and pregnancy
Shoulder pain
Sports injuries
Spinal Decompression Therapy Available
If you have a disc-related problem, you may be considering surgery. A nonsurgical alternative has saved plenty of people from having to resort to risky procedures: spinal decompression therapy. Available at Century Park Pain and Health Clinic, it is effective for herniated discs, slipped discs, radiculopathy, spinal stenosis, disc derangement, neurogenic claudication, and spondylolisthesis.
Book Your Consultation Today
If you're curious about what chiropractic can do for you, contact us today! We'll get you scheduled for a complimentary consultation.
CONTACT US »

Chiropractic Care | (780) 628-7219