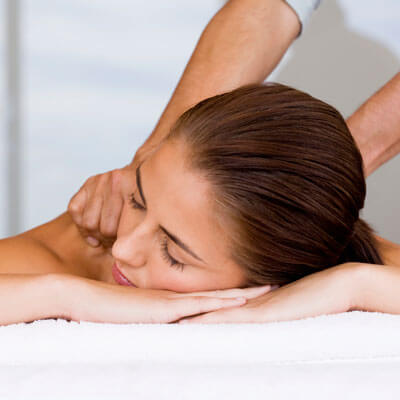 Massage Therapy
Massage has long been popular due to its effects of relaxation and the relief of pain. Available in-house at Century Park Pain and Health Clinic, it is a fantastic option appropriate for nearly anyone. You can schedule for a massage whether or not you're a current patient here, though it serves as an excellent complement to chiropractic care.
What Is Massage Therapy?
Massage therapy involves the manipulation of the body's soft tissues. Using their hands and forearms, a massage therapist addresses tight, painful muscles, tendons and ligaments. If you have musculoskeletal pain, stress or tense muscles, you can benefit from having massage therapy.
There are several different massage types that can be chosen based on your preferences and needs. No matter which you select, your massage therapist will check with you during the massage to ensure the amount of pressure used is appropriate for you.
We offer
Therapeutic massage
Pediatric massage
Prenatal massage
Relaxation massage
Motor vehicle accident/whiplash massage
Our therapists tend to focus more on a deeper style of massage. It's our goal to address your problems and look for a long-term solution for you rather than a temporary fix.
You can choose between a half-hour or hour-long massage. The prices are as follows:
$65 for 30 minutes
$95 for 60 minutes
When you come in for a massage, be sure you wear comfortable clothing. You'll be asked to disrobe down to your comfort level. Most choose to wear their underwear only during the massage, though we leave it up to your discretion and will work around your clothes as needed. After your massage, be sure you start drinking plenty of water and continue hydrating throughout the day. We recommend you avoid strenuous activity directly afterward.
Call Now
Relax and let the stresses of your day melt away on the massage table. Contact us today to schedule your session for massage therapy Southwest Edmonton!
CONTACT US »

Massage Therapy Ermineskin, Southwest Edmonton AB | (780) 628-7219