Shockwave Therapy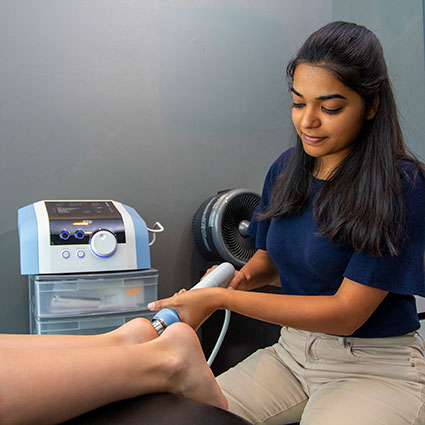 With Shockwave therapy, a handheld instrument connected to a machine is applied to a problem area where scar tissue has built up. An ultrasonic wave penetrates the tissue, restarting the healing process to eliminate your pain and dysfunction. You may have Shockwave therapy on its own or along with chiropractic or other forms of physiotherapy.
Direct Billing Available
Shockwave therapy is often covered by extended health insurance carriers. The fees for shockwave therapy range from $60-$150 depending on the type of treatment that you have.
Call Now
Learn whether shockwave therapy Southwest Edmonton can help you recover and reach your health goals. Contact Century Park Pain and Health Clinic today!
CONTACT US »


Shockwave Therapy Ermineskin, Southwest Edmonton AB | (780) 628-7219