About Us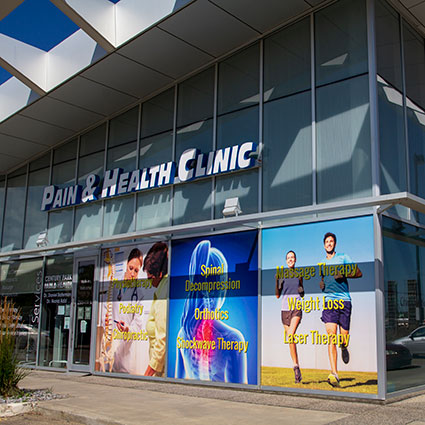 Century Park Pain and Health Clinic was established in 2005 to serve the Southwest Edmonton community with natural care. Our team of professionals provides a range of services to help you reach your health-related goals. It's our mission to make sure you get the results you want!
Choose From Our Array of Treatment Options
We don't believe in a cookie-cutter plan for each person. Since you have unique needs, your healthcare has to be unique to you. For that reason, we offer several healing modalities.
This hands-on form of healthcare can relieve a myriad of neuro-musculoskeletal complaints and various dysfunctions in the body. It is designed to optimize your overall function.
The nervous, muscular and skeletal systems can be addressed through physiotherapy. Injury, dysfunction and disease are treated through exercise therapy and therapeutic modalities in physiotherapy.
If you're in pain, have muscle tension or are stressed, you can benefit from having massage therapy. Our experienced therapist will use their hands to apply various pressure, loosening muscles, ligaments and tendons.
Chronic musculoskeletal injuries can get in the way of enjoying life on your terms. Shockwave therapy is a handheld tool that uses ultrasonic waves to break up scar tissue anywhere in the body.
For thousands of years, people have been using acupuncture to address a range of concerns. These include pain relief, relaxation and specific health conditions.
Experience nonsurgical relief of disc-related problems in your neck or lower back. Spinal decompression therapy alleviates herniated or bulging discs, facet syndrome, pinched nerves and more.
Dr. Dan Bateman has helped me tremendously. I have seen him off and on for years to help manage my chronic pain, and I have always received benefit from his intervention. His kindness and good sense of humour make it easier to seek help and feel hopeful while coping with pain. Staff are excellent and accommodating. – Jennifer S.
Complimentary Consultations
If you're curious about what we may be able to do for you, we encourage you to get in touch. Contact us today and have a member of our friendly team schedule you for a free consultation!
MEET THE TEAM »

About Century Park Pain and Health Clinic | (780) 628-7219